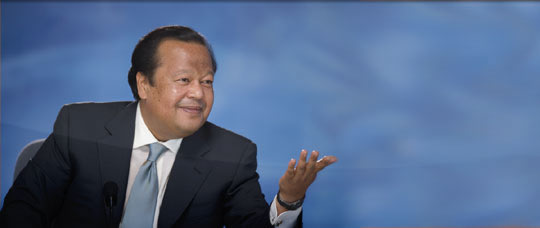 PREM RAWAT has been presenting the possibility of inner peace to people since he was a young child.
Born in northern India in 1957, Prem Rawat was given the title "Maharaji" - meaning "Great Teacher" - at an early age, in recognition of his ability to impart this special gift to human beings. For the last 40 years, he has worked non-stop in bringing this message to millions of people around the world.
Prem Rawat's message transcends race, culture and creed - pointing out an essential thirst that resides in the hearts of all humans. Today, hundreds of thousands of people from all walks of life benefit from the joy and fulfillment brought about by this simple connection to their own hearts.
Prem Rawat, over the last 3 decades has introduced more than five million people in 250 cities to the possibility of inner peace. He is the featured speaker at public events held on a regular basis in major cities throughout the world. For a schedule of Prem Rawat's public events, webcasts & livestream video presentations, please visit
WORDS OF PEACE GLOBAL
.